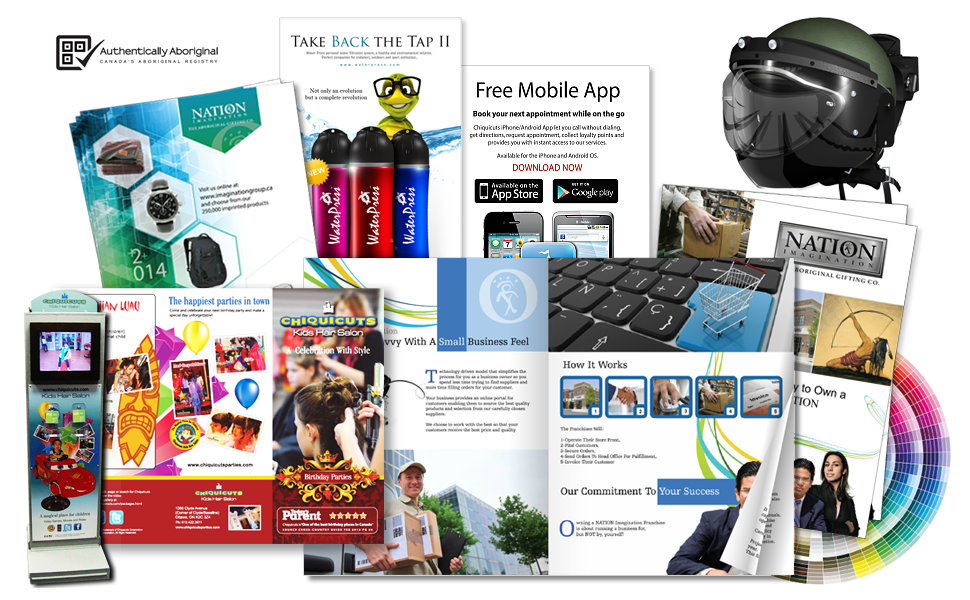 Your brand is WHO you are, WHAT you do, WHY you do it, and who you do it FOR. It's your promise to your customers. It represents what customers expect your company to deliver.
We understand that a name can make or break a company, that's why we specialize in corporate branding. With over 21 years' worth of experience, we offer services that will make your brand a name to look out for in an ever-growing technological and competitive market.
We make sure that we make time for you, to review what your goals are and where you think you are headed, in order to not only capture what you do but your vision as well. Together, we can design a strong and long-term marketing strategy to ensure that your products and services are presented to the appropriate target market. We can develop a corporate identity profile that will endure and stand the test of time, a name that will be known for its stability, consistency, and integrity.
From designing your brand logo to developing both a standard company website and a corresponding mobile application, we guarantee that your name will be fully visible in the industry
We also create a full range of collateral marketing materials that will promote your company in the best way possible, which include seemingly small details like corporate letterheads, official envelopes, kit folders, brochures, personalized business cards, and yes, all the way up to giant billboards.
Our team is ready to address your needs, with services such as the following:
Brand experience
Brand strategy
Brand implementation
Brand consolidation
Corporate identity profile development
Free Consultation
Want to talk about your project?
We have the expertise. We have the time.
No Obligation Whatsoever
We've assembled one of the most creative and tech-savvy teams in Canada. We're ready now to brainstorm your next project with you, at no cost to you.
You'll be amazed at how much we can help during even a brief conversation.
Call us now at 613.823.4545